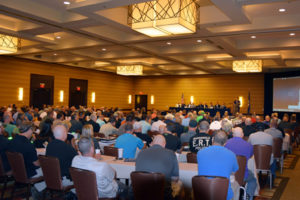 The Kentucky Narcotic Officers' Association Training Conference will be held September 4-5-6, 2019 at the Hyatt Regency Hotel once again in Louisville.
KNOA Training Conference Program: (Click Here) 2019 Program
The following link can be used to reserve a room if you or your agency is paying for the room.  https://www.hyatt.com/en-US/group-booking/SDFRL/G-DC19
---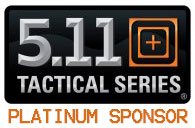 Conference Registration and Membership form
Vendor Information for KNOA 2019 Conference
---
On Wednesday following the opening ceremony and awards Alex Berenson the author of "Tell Your Children" the truth about marijuana, mental illness, and violence will speak. An eye-opening report from an award-winning author and former New York Times reporter reveals the link between teenage marijuana use and mental illness, and a hidden epidemic of violence caused by the drug—facts the media have ignored as the United States rushes to legalize cannabis.
Alex Berenson was born in New York in 1973 and grew up in Englewood, N.J.  After graduating from Yale University in 1994 with degrees in history and economics, he joined the Denver Post as a reporter. In 1996, he became one of the first employees at TheStreet.com, the groundbreaking financial news Website.
In 1999, he joined The New York Times. At the Times, he covered everything from the drug industry to Hurricane Katrina; in 2003 and 2004, he served two stints as a correspondent in Iraq, an experience that led him to write The Faithful Spy, his debut novel, which won the Edgar Award from the Mystery Writers of America for Best First Novel. He left the Times in 2010 to devote himself to writing fiction. But conversations with his wife led him to begin researching the science around cannabis and mental illness, a project that became the book Tell Your Children, published in January 2019.
He has now written twelve John Wells novels and two non-fiction books, The Number and Tell Your Children. Alex lives in the Hudson Valley with his wife, Dr. Jacqueline Berenson, a forensic psychiatrist, and their children.
Recreational marijuana is now legal in 11 states and the District of Columbia. Almost all Americans believe the drug should be legal for medical use. Advocates argue cannabis can help everyone from veterans to cancer sufferers. But legalization has been built on myths– that marijuana arrests fill prisons; that most doctors want to use cannabis as medicine; that it can somehow stem the opiate epidemic; that it is not just harmless but beneficial for mental health. In this meticulously reported book, Alex Berenson, a former New York Times reporter, explodes those myths:
Almost no one is in prison for marijuana;
A tiny fraction of doctors write most authorizations for medical marijuana, mostly for people who have already used;
Marijuana use is linked to opiate and cocaine use. Since 2008, the US and Canada have seen soaring marijuana use and an opiate epidemic. Britain has falling marijuana use and no epidemic;
Most of all, THC—the chemical in marijuana responsible for the drug's high—can cause psychotic episodes. After decades of studies, scientists no longer seriously debate if marijuana causes psychosis.
Psychosis brings violence, and cannabis-linked violence is spreading. In the four states that first legalized, murders have risen 25 percent since legalization, even more than the recent national increase. In Uruguay, which allowed retail sales in July 2017, murders have soared this year.
Berenson's reporting ranges from the London institute that is home to the scientists who helped prove the cannabis-psychosis link to the Colorado prison where a man now serves a thirty-year sentence after eating a THC-laced candy bar and killing his wife. He sticks to the facts, and they are devastating.
With the US already gripped by one drug epidemic, this book will make readers reconsider if marijuana use is worth the risk. http://www.alexberenson.com/
We will also have an intelligence sharing meeting once again facilitated by Mike Brackett, JCSO, Matt Gelhausen (LMPD) and Steve Wright, (ROCIC). We encourage you to share intel that may be helpful to your case and others present (LE Only).  Also, if you have photos or a Power-Point for the intel group please email that to Matt at  [email protected] and he will have the presentation loaded and ready.
We will have our usual hospitality night in the "Spire" atop the Hyatt on Wednesday, evening September 4th at 7PM.
The second day of the conference will begin at 9AM. The first presenter is Robby Robertson, he has been in law-enforcement for 21 years, 14 with the North Carolina State Highway Patrol where he has worked as a patrol trooper assigned three different Troops throughout the state of North Carolina. He has been on multiple task forces. He was the International instructor of the year presented by SPPADS 2017. He is currently assigned to the Training Academy with the officer survival, defense tactics and Taser section.  He is a firearm, CQB, Force on Force, rapid deployment, Taser, Gracie Survival Tactics 1 and 2, SOCP and TACP instructor. He also sits on the North Carolina State Highway Patrol use of force board and the SPPADS Use of force advisory board and has been in martial arts for over 35 years holding black belts and multiple disciplines. Added a space and comma.
He will provide an 8 hour block of training which is in the process of KLEC Certification: Surviving the first three seconds is a class designed to take the reactionary gap off the officer and place it back onto the suspect.  This is done through a six step system:
Body language for concealed weapons
Vehicle indicators of pre-assault
Clothing indicators to concealed weapons
Pre-attack verbal and nonverbal indicators
Street level interview skills
Street level lie detection and overcoming skills
This system is heavy in the study and disciplines of psychology, criminal psychology, kinesthetic, speech pathology, body mechanics, adult learning, human behavioral pattern studies, statistical use of force study, and Physiological responses of the body.  The class uses a lot of class participation, table top exercises, street practicals, and human behavior studies.
The third morning of conference the final presenter will be Lt. Erik Lloyd who has spent 29 years with the Las Vegas Metropolitan Police Department. His presentation that morning will give an overview of the October 1, 2017 shooting incident, over 22,000 festivalgoers came together to enjoy an open-air music festival (Route 91 Harvest) in Las Vegas, NV. On the final night of the festival, during the main event performance, a lone gunman rained gunfire down into the crowd from an elevated position from the 32nd floor of the Mandalay Bay Hotel and Casino.
The gunman actively targeted concert attendees and workers for over ten minutes, resulting in the deaths of 58 innocent people and injuring approximately 887 others. With law enforcement closing in on his location, the gunman killed himself
The formal conference application will be out in early August and we have a block of free rooms available at that time. The final number of rooms is pending but should be about the same as previous years.  If your agency is able to pay for your room, that does make more rooms available to others whose agencies are not budgeted as well.  The following link can be used to reserve a room if you or your agency is paying for the room. https://www.hyatt.com/en-US/group-booking/SDFRL/G-DC19
I have attached the new KNOA membership form for 2019 as all we ask is that you become or maintain your membership.  We will once again have a 5.11 package (polo, ect.) that is much more in retail value than the $35 membership.  If your agency will pay your membership and needs an invoice have them contact me.
We look forward to seeing you in Louisville,
---
2019 Conference Sponsors